LORD ROBATHAN OF POULTNEY PC
CHAIRMAN
After 17 years service in the British Army with the Coldstream Guards and Special Air Service, Andrew Robathan was elected Member of Parliament for South Leicestershire (formerly Blaby) in 1992.
On becoming Minister for Veterans in 2010, he was appointed to the Privy Council before being promoted to Minister of State for the Armed Forces. His last government post, after which he stepped down from the House of Commons,  was as Minister of State for Northern Ireland.
Nominated for a life peerage on retiring from his constituency, Andrew  was created Baron Robathan of Poultney in October 2015.
Chairman of Gamekeeper PR since 2016, Andrew's experience is wide and varied, with particular emphasis on defence, energy and foreign affairs. He speaks French and German and has a degree in Modern History from Oriel College, University of Oxford.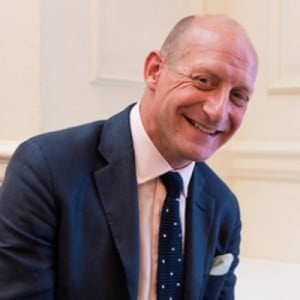 HARRY BUCKNALL
FOUNDER AND CEO
Passionate about culture, the arts and travel from an early age, Harry set up GKPR on his return from walking to Rome in 2012. Since, he has been involved with a number of major exhibitions, artistic and literary launches plus advised writers, playwrights and publishers on new projects.
He has acted as counsel to one of Britain's finest stately homes, written speeches for visiting Heads of State and senior diplomats, prepared strategy for a charitable education trust, assisted a major retailer to establish a new prize for travel writing and played a lead role in developing a fund-raising portal for military charities.
Harry has also produced theatre on the London Fringe, sat on the Olivier Awards Panel and acted as reviewer for Arts Council, London and a number of West End publications. An author and popular speaker at Literary Festivals, he has appeared on BBC Radio 2's Good Morning Sunday with Clare Balding, Radio 4's Saturday Live and Excess Baggage and written variously for, amongst others, The Sunday Telegraph, The Spectator, Sunday Times Travel Magazine, The Scotsman, Irish Independent, Country Life, The Lady and Dorset Life.
Harry's favourite author is Eric Newby.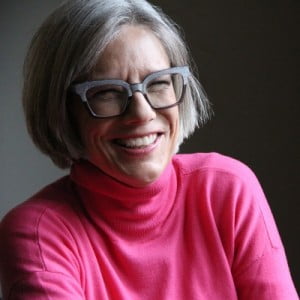 PERRY PIDGEON-HOOKS
ASSOCIATE DIRECTOR
Perry Pidgeon Hooks has had a love affair with books that started with trips to the public library in Memphis, TN where she grew up. Perry's love of reading (just about anything), combined with an immense respect for the talents and efforts of writers keeps her engaged in the book business.
From the University of Virginia, her post college journey led her to England, New York City and then home to the Deep South. Wherever she lived, Perry fostered her love of reading by joining and starting book clubs and attending book events.
For over 14 years, Perry has worked with independent book stores including Davis-Kidd in Nashville, TN and at Politics and Prose in Washington D.C. – in marketing or as an independent contractor – promoting authors by bringing them to the stores as well as to non-traditional book venues.
Perry's various detours through financial services marketing, advertising and trade association work have all helped her hone her skills in designing programs and author series that fit the needs of her clients.
Perry's favourite author is Nancy Mitford.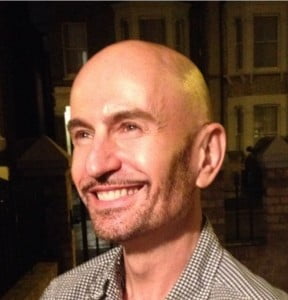 HUGH MCKENNA
ASSOCIATE DIRECTOR
Hugh McKenna has worked in public relations for over 25 years, advising blue chip corporates and individuals in the UK and Europe on all aspects of communications. This includes the development of integrated PR programmes, media relations, advertising and marketing-related issues, and presentation counselling.  Hugh has also advised on defence and take-over bids and the flotation of a number of companies on the London Stock Exchange.
Hugh has worked at chairman, CEO and marketing director level with a diverse range of brands, including Visa International, IBM and Business Week. He has also advised British government cabinet ministers on media and crisis management issues.
Before his involvement with Gamekeeper, Hugh was managing partner of Sharpe McKenna for six years. Hugh has a degree in finance and economics from the University of Cape Town and lives in London.
Hugh's favourite author is Colm Tóibín.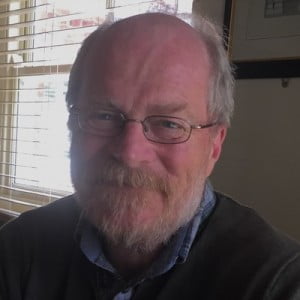 ALASTAIR NISBET
ASSOCIATE DIRECTOR ENGAGEMENT AND TECHNOLOGY
As a communicator and an educator, Alastair enables and empowers people to tell their stories through a variety of media and technologies. His background is in print and broadcast journalism, but he has also worked for and run publicly funded arts organisations, managed indoor and outdoor events, and looked after performers and artists.
As a filmmaker and photographer, he runs participatory film and digital arts projects with young people and works with theatre companies and arts organisations.
Alastair launched his first app for the iPhone in 2016 and is working on a follow up. Rites of Way is an interactive audio journey through the lanes and meadows of an ancient West Dorset landscape at Kingcombe.
He is co-director of Dorset-based arts organisation ScreenPLAY.
Alastair's favourite author is Jessie Burton.
Why 'Gamekeeper'?
Captivated by the publishing process after the launch of his first book, In the Dolphins Wake, in 2011, Harry was so fascinated by the overnight change in role that publication required of him, from writer to salesman,  he quickly perceived that his fellow writers and artists might benefit from his hard won experience too, and so the "poacher, turned gamekeeper."
Why the Owls?
The little owl is traditionally the messenger of Athena, the virgin goddess of wisdom and the arts. It is seen as a symbol of knowledge, perspicacity and erudition throughout the Western World; a presence, just like Gamekeeper PR,  to advise, guide and inspire the creative when lost as to how to proceed.